Written by: Olivia Adams, SCC Summer Student 2016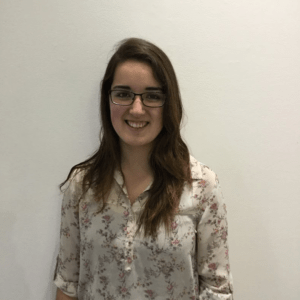 I was so fortunate to have had the opportunity to work at the Saskatchewan Craft Council as a summer student. It is not only a wonderful place to work, but it also has some very lovely people who work here, and I feel like I walked away with a good experience and a new set of skills. Working at the SCC is never dull, there are always things to do, people to call, things to research, and ideas to create. My position was "Festival and Event Management Assistant" which means that I got to help assist Ferron Olynyk in coordinating the Saskatchewan Handcraft Festival.
Growing up, my mom always took me to craft fairs and festivals and we would look at all the lovely handmade gifts. I loved looking at all of the treasures and contemplated which items I would buy. I seemed to always walk away with a piece of jewellery, bath bombs, and something chocolate – not sure how that happened! So you can imagine that I was thrilled when I got the job that had to do with festivals and events.
I did not realize how much planning and preparation went in to an event such as this one. The Saskatchewan Handcraft Festival has been running for 43 years in the historic town of Battleford, SK in the Alex Dillabough Centre. My jobs included  helping with promotions, handling donations for our prize draw, coordinating our community craft, and designing and creating decorations for the festival, as well as do other odd jobs to help prepare. I also found that with my various jobs, I had to switch gears very quickly and I enjoyed the fact that the jobs were always changing – no time to get bored!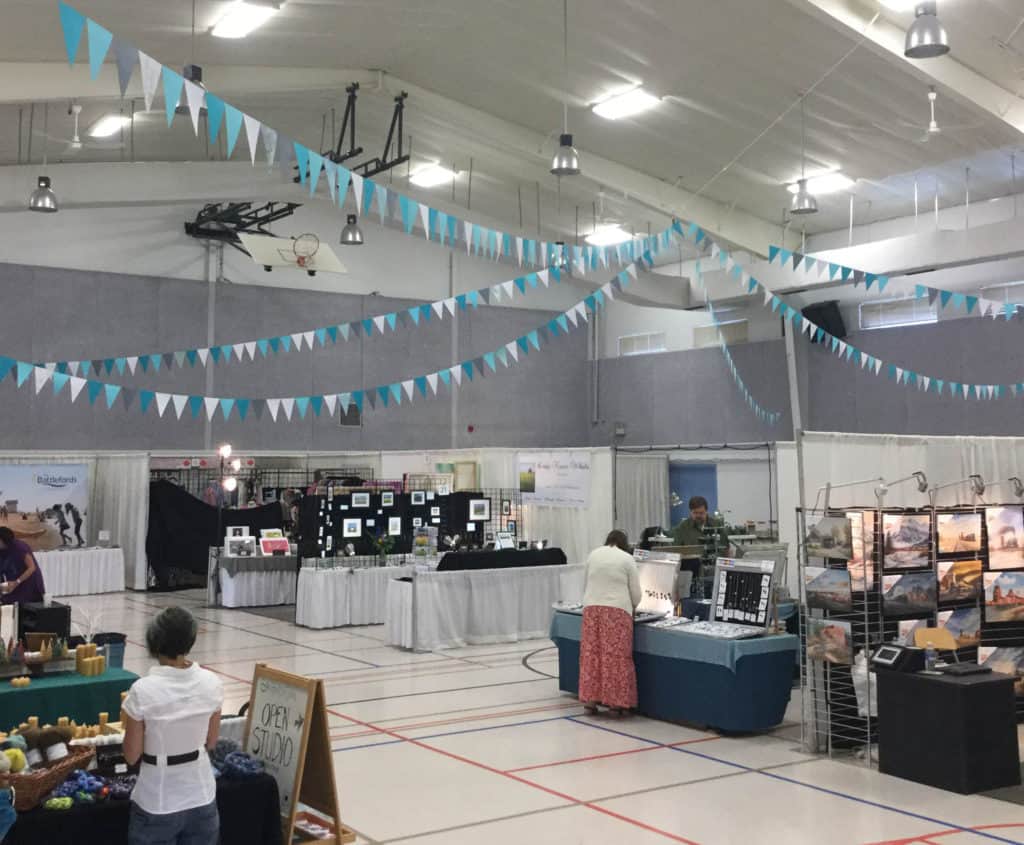 I got to travel to Battleford several times to help prepare for the festival and even though the town may not sound exciting, I was still pretty excited that I got to go on a three day "business trip" complete with my own hotel room and expense budget – a thrilling experience for 20-year-old me! I also got to do my first TV interview on CTV News at Noon to promote the market, which was really exciting and nerve-wracking. (I think my grandma sent the clip to every living relative I have!).
I didn't do the typical summer student activities that you see in movies, like get coffee and pick-up dry cleaning, although I did do my share of dirty work like wash the car, pull weeds, haul equipment, etc. There was always a list of jobs to do, and the things I learned at the Council were many. I learned about all sorts of different fine crafts and artists in Saskatchewan. I learned how to do simple office tasks like do a mail merge, create a spreadsheet, draft letters, cold call, and help organize events wherever help was needed. I also learned how to drive the Craft Council "Craftmobile" (aka truck) on my first week of work – something I never thought I would do. I am a small car girl, but I did feel a sense of power being bigger than all the small Camrys. I digress… I learned how to make decorations, write blog posts, do different forms of advertising, and enter a lot of data, as well as do odd jobs for people in the office, and even up until my last day, I am still learning.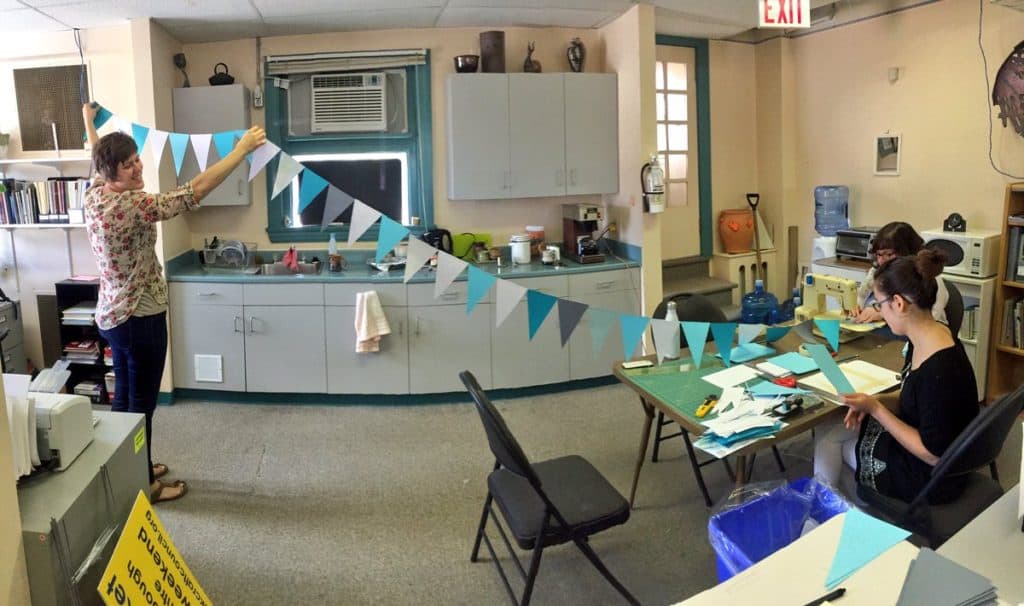 Some people wonder if the staff at Craft Council just sit around and makes crafts all day, but this is far from true (well, some days it was true of me). They are busy writing grants, meeting with artists, meeting with business people, setting up Art Exhibitions, coordinating Festivals from start to finish, managing communications, handling finances, archiving pieces, designing logos, newsletters, booklets, running the Boutique, organizing the Emma International Collaboration Art Auction, the list goes on… Everyone who attends Craft Council events sees the lovely art shows, the beautifully organized auctions, and the well-run festivals, but the Craft Council employees work h.a.r.d. and they are the lovely faces behind it all, making sure the job is done right.
I am heading back to school in September to continue my Bachelor of Music in Music Education at the U of S. I have a piano studio right down the block from the SCC, and you can be sure I will be back for visits to the Gallery and Boutique on my breaks! I am very thankful to have had such a great summer job working with fabulous people!