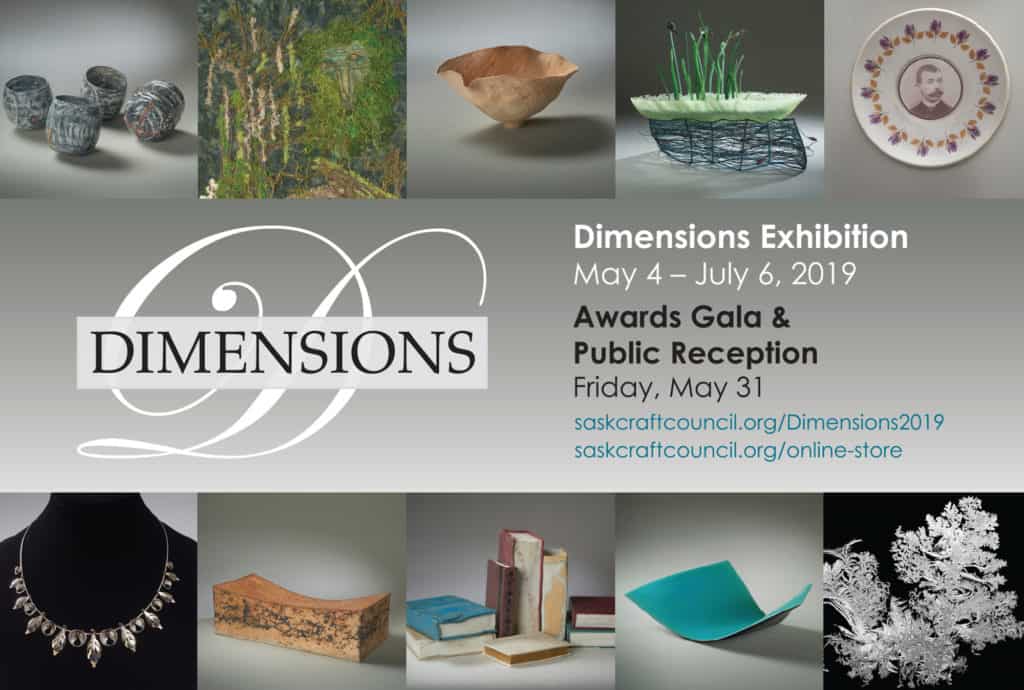 Saskatchewan Craft Council is pleased to present Dimensions 2019! This year, 219 works were submitted for jurying by 135 artists, including 40 emerging artists. Our jurors Felicia Gay and Kye-Yeon Son were hard pressed to choose 35 pieces for the exhibition. 
Dimensions is a well-established, biennial, juried, touring exhibition of contemporary craft organized by the Saskatchewan Craft Council for over 40 years. It is one of the few juried exhibitions where the jurors select from the physical piece, rather than photographs of the works, which allows for a nuanced and considerate selection. Dimensions encourages Saskatchewan artists to push themselves creatively and technically. Selected works are unique, incorporating individual expression that transcends technique; works that have content as well as achieving technical and creative excellence.
Dimensions offers $12,000 worth of awards. Join us at the Awards Gala on Friday, May 31 at the Broadway Theatre as we celebrate Saskatchewan contemporary craft! A Public Reception follows at the Saskatchewan Craft Council Gallery, where you can view the prize winning works in person. Get tickets here.