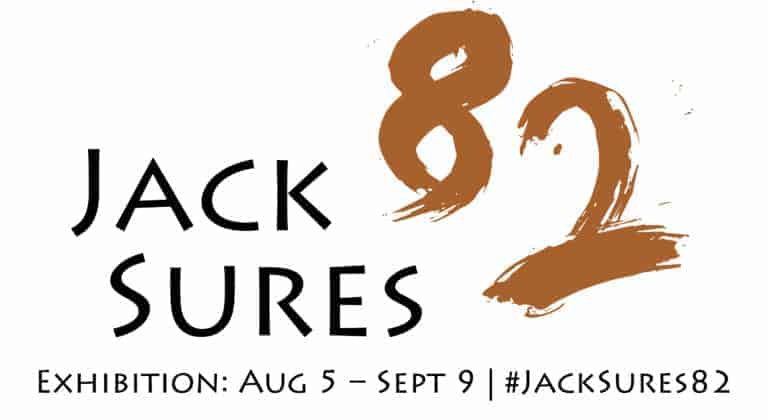 82
Jack Sures
Exhibition Dates: August 5, 2017 - September 9, 2017
Reception: August 11, 2017 7:00 pm - 9 pm
Artist Talk: August 12, 2017 2:00 pm - 4 pm
The Saskatchewan Craft Council is pleased to present 82 — an exhibition of 82 distinct ceramic works in recognition of the Jack Sures' eighty-second year!
Jack Sures is one of Canada's most distinguished ceramic artists. His work is rich, organic, technically refined — yet whimsical at the same time. Sures' distinct style is best seen in the surface treatment of the clay: whipped into dynamic marks, or painted gesturally with broad and curling strokes. His work varies from small vessels to massive plates and monumental murals. One of these murals is visible in Saskatoon, a 2,900 square foot mural at the Sturdy Stone Centre.
Jack Sures is renowned as a ceramic artist, a member of the Order of Canada, and the recipient of many awards and commendations, including the Queen's Diamond Jubilee medal. He taught two generations of Saskatchewan ceramicists and established the ceramics and printmaking department at the University of Saskatchewan's Regina campus (now the University of Regina). During this time, ceramics in Saskatchewan flourished. Sures worked with other notable and influential artists, such as Victor Cicansky, David Gilhooly, Ann James, and Marilyn Levine contributing to and supporting an ongoing legacy of Saskatchewan fine craft.